Good Boss, Bad Boss: How to Be the Best….and Learn from the Rest
Robert I. Sutton, Published October 7, 2010, Business Plus
Let's face it, we would all like to think we are a good and effective bosses. We believe we are fair and show great leadership. And we have all have had a boss or two who seemed to miss the mark. Sutton's latest book uses fun, motivational and interesting stories to understand what makes a "good boss" and what we may do that falls under the "bad boss" category.
This book balances leadership theory and real life applications that we can all relate to. The many accounts given are humorous and help paint a vivid picture of what we are doing right and wrong. This book is a fantastic and very entertaining read to anyone who is a boss and has a boss.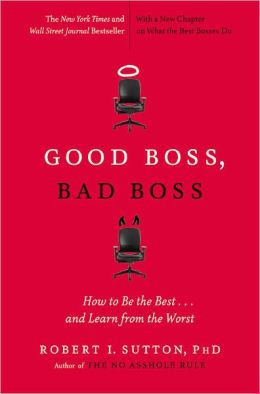 Predictably Irrational
Dan Ariely, Revised and Expanded Edition Published April 27, 2010, Harper Perennial
There have been a plethora of books in recent years that focus on brain function and how we decide in the ways that we do, and I have been reading a bunch of them. This particular book stands out in one way—Dan and his partners actually did most of the behavioral experiments that were written into the book!
It is rare in a couple of ways. Most books may have some research, but largely report on work that was done by other researchers. This one is written more in the first person. And—this is an eminently readable book. Dan speaks in understandable language rather than straying into technical language.
The result is a good read that will have you nodding your head in recognition of what strange, predictably irrational creatures we humans are.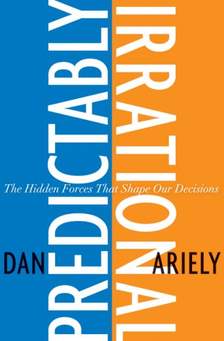 Punished by Rewards: The Trouble with Gold Stars, Incentive Plans, A's, Praise, and Other Bribes
Alfie Kohn, Published January 10, 1993, Houghton Miffin
We all know what works, don't we? Pay someone more, incentivize them, and people will get more done! It is a maxim in business. But what if it doesn't work? What if rewards actually caused someone to perform at a lower level, to perform worse? Punished by Rewards challenges the value and effectiveness of the traditional carrot and stick reward system. It does so with stunning clarity and seemingly indisputable research. WARNING: Read this book ONLY if you want your bedrock beliefs to be rocked. You will never view compensation quite the same again.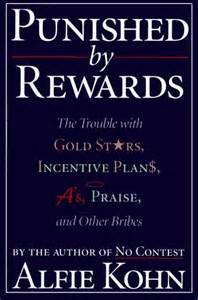 The Big Leap
Gay Hendricks, Published May 4th, 2010, HarperOne
Dr. Hendricks begins with the premise that everyone, no matter how successful, suffers from what he calls "The Upper Limit Problem". He believes that we are more comfortable feeling bad, which stops us from feeling good. Because of this, he believes that each of us sets a glass ceiling, creating barriers that we didn't even realize existed. The book is broken down into seven enlightening chapters. Each one builds upon the last. The result is to create a systematic approach to a very personal issue.
The thing I like about this book is that it fits with so many others to form the big picture of personal empowerment. We all face head trash issues, and we all have to deal with them in our day to day. This is one more tool to help you think differently and perhaps act in new and more fulfilling ways.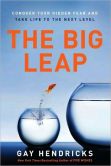 Only the Paranoid Survive: How to Exploit the Crisis Points That Challenge Every Company
Andrew S. Grove, Published 1996, Crown Business
Andy Grove wrote this book almost two decades ago but it hasn't lost its poignancy. Compliance with policies, procedures and systems is vital to the functioning of any complex system, a business being one. If the system is out of compliance, it can be a threat to your business. In this book, Andy talks about what systems are vital and how to work within them. Leaders may recognize these threats in their own businesses, and prepare their responses to them in order to survive and thrive. The challenge is to avoid the most obvious, safe alternative. Andy challenges you to look at all alternatives, even the ones that cause discomfort to you and your team.
His time at Intel leads to a number of stories that make this a fun read and not just your average technical business book. His first-hand accounts are interesting and on point.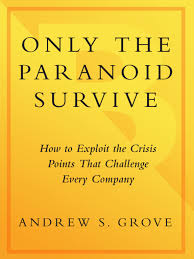 Leading with Questions: How Leaders Find The Right Solutions By Knowing What To Ask
Michael J. Marquardt, Published 2005, Jossey-Bass
Can asking questions opposed to answering them be the key to better teamwork? According to Michael Marquardt, the answer is YES. In his book "Leading with Questions", he illustrates how asking questions empowers others, fosters greater teamwork, and changes individual perceptions.
Asking questions leads to better solutions. We don't rely on just one person's thoughts or opinions for the answer. In the book Michael begins with the story of the Titanic. He makes the case that the disaster could have been averted if more open-ended questions had been asked. He makes these kinds of assertions throughout the book, which makes it a much better read.
The book is instructional, clear and while being a bit repetitious, the repetition is in a good cause. He really wants you to "get it" and ask better questions. The book is only 224 pages, so he makes his point in a relatively short tome. The book is a great resource for learning the art of asking better questions.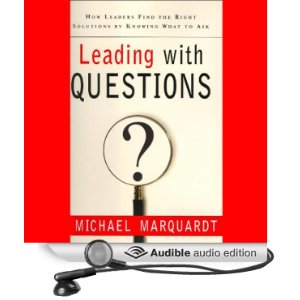 On Becoming A Leader: The Leadership Classic
Warren Bennis, Fourth Edition Published 2009, Basic Books
I was browsing my library recently and happened across Warren Bennis' book again. "On Becoming A Leader" was first published more than twenty years ago, and remains a classic. The basic premise of the book is that to become a true leader you must first look inside yourself. The focus should be on reflection and listening to your inner voice. The true journey is understanding yourself, your gifts and abilities on the way to becoming a leader.
Bennis can be preachy at times, and the political opinions expressed in the book may be off-putting to some readers. However, the bones of the book are really sound and make for a good read.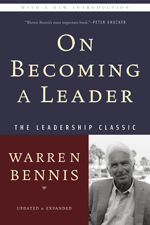 The Five Dysfunctions of a Team: A Leadership Fable
Patrick Lencioni, Jossey-Bass 1st Edition, April 11,2002
Using a fable that reads more like a novel, The Five Dysfunctions of a Team gets to the heart of why teams, even the best teams, struggle. The story is narrated by the newly appointed (fictional) CEO at a highly dysfunctional start-up company. While the story is unfolding, Lencioni slowly works in the underlying principles he proposes in order to deal with dysfunction. The five-point model he uses consists of: absence of trust, fear of conflict, avoidance of accountability, inattention to results and lack of commitment.
The beauty of this book is its reliability, practicality and simplicity. It is specifically helpful to anyone in a leadership role, but could be beneficial to anyone who is part of team.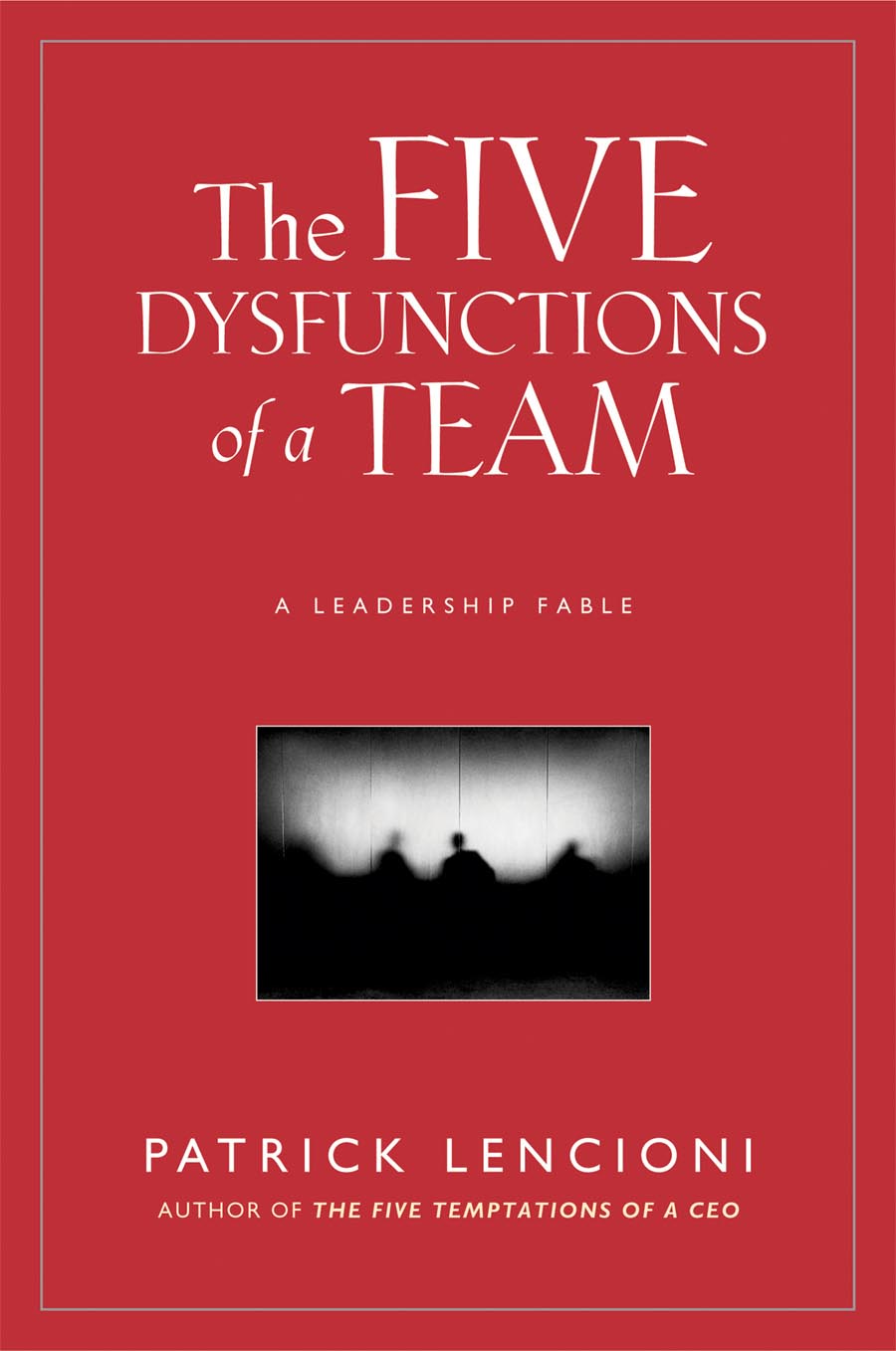 Challenging Coaching: Going Beyond Traditional Coaching to Face the Facts
John Blakey & Ian Day, Published 2012, Nicholas Brearley Publishing
As a coach, I am always interested in a book that explores coaching. Challenging Coaching takes a bold look at traditional coaching and attempts to turn it upside down. Blakey and Day begin with the premise that coaching tends to be driven by building rapport and becoming a counselor, while it should be challenging. They introduce their FACTS coaching model (Feedback, Accountability, Courageous goals, Tension, and Systems). They believe that only when challenged does a person reach their goals.
While the authors make interesting and valid points, I believe coaching is a blend of both support and challenges. This book is aimed at executive coaches, but offers food for thought for all for anyone who is passionate in their lives work.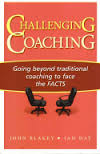 Trust and Betrayal in the Workplace
Dennis Reina & Michelle Reina, Berrett-Koehler Publishers; 2nd Revised edition (January 1, 2006)
Recently in one of the classes I run for a client, the topic of trust came up. It is one of the core values of the company. The discussion was rather robust, and got me thinking about trust in a whole different way. So, too did this book written by Dennis and Michelle Reina.
This book is broken down into three sections: Understanding Trust and Betrayal; Transactional Trust; and Transformative Trust. The thing I like about the book it that the authors use real world example and check lists that engage the reader. Trust and Betrayal looks at trust in way that is understandable and approachable. This book may open your eyes into the ways mistrust and betrayal can sneak their way into your organization and cause significant disruption. Once you have your eyes open, then you can do something about it.
Much has been written about trust. Stephen MR Covey comes to mind with "The Speed of Trust". If you are going to read widely on trust, this should be in your library. If you only have one book to read, it is certainly one that you should consider.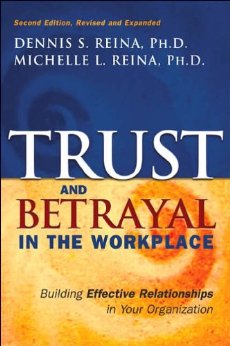 The Art of Possibility
Rosamund Stone Zander & Benjamin Zander, Harvard Business School Press; 1st edition (September 1, 2000)
I really didn't want to read this book. I picked it up on a whim, because the title was interesting, and something that I "should" want to read! In fact it was a couple of years before I finally got around to reading it. It just seemed too…"fluffy"!
Was I wrong! Benjamin Zander is the conductor of The Boston Philharmonic. Rosamund Stone Zander is an executive coach, family therapist who works to enhance human behavior. They have written a book that will impact the lens you view life through. Using their unique experiences, they outline the twelve practices to live your life with an attitude of possibility. Through stories they guide you on how to become an inspirational leader by encouraging everyone to be their best selves.
A simple read that will add much to your life, "The Art of Possibility" is a book that will not disappoint.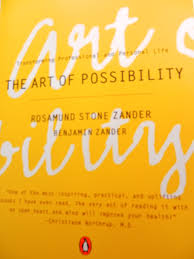 The Last Lecture
Randy Pausch, Jeffrey Zaslow, Published April 8, 2008, Hyperion
We have just celebrated Mother's Day, and I really miss my Mom. She died almost 30 years ago, and especially on Mother's Day she is in my thoughts. I was perusing through my book collection, and picked this book up to read again. It reminded me to think more about her life and less about her death. So this book review is dedicated to Mom, and to all those we have lost through the years.
Many professors give talks titled "The Last Lecture." Professors are asked to consider their demise and to ruminate on what matters most to them. And while they speak, audiences can't help but mull the same question: What wisdom would we impart to the world if we knew it was our last chance? If we had to vanish tomorrow, what would we want as our legacy?
When Randy Pausch, a computer science professor at Carnegie Mellon, was asked to give such a lecture, he didn't have to imagine it as his last, since he had recently been diagnosed with terminal cancer. But the lecture he gave–"Really Achieving Your Childhood Dreams"–wasn't about dying. It was about the importance of overcoming obstacles, of enabling the dreams of others, of seizing every moment (because "time is all you have…and you may find one day that you have less than you think"). It was a summation of everything Randy had come to believe. It was about living.
Pausch's "Last Lecture" is available in a YouTube video, and I would recommend watching it. However, the book adds some great material. If you want a great quick read, one that will give you a quick uplift and help you to remember what is really important, this is a good one.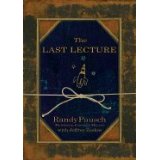 Made to Stick, Why Some Ideas Survive And Others Die
Chip Heath and Dan Heath, Published by Random House, 2007
Urban legends, conspiracy theories and bogus public health scares circulate effortlessly. Meanwhile, people with important ideas – businesspeople, teachers, politicians, journalists and authors – struggle to make their ideas stick.
This book by brothers Chip and Dan Heath is well written, well researched, and has a good balance between story telling and how-tos. The ideas allow you to transform the way you communicate ideas. It shows us the vital principles of winning ideas, and tells us how we can apply the principles to make our ideas stickier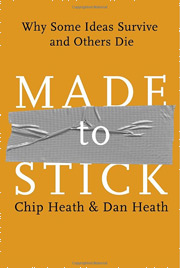 DECISIVE How to Make Better Choices in Life and Work
Dan Heath & Chip Heath, Published March 26, 2013, Crown Business
I love the writing style of Chip Heath and Dan Heath. Made to Stick and Switch were really simple principles laid out in a really fascinating way. In fact, I even use SWITCH as the basis for one of the classes I teach. The stories they tell are relevant, relatable and make you go "Hmmm!". Decisive, their latest effort, is even better at it.
Let's face it, making the right decision at the right time is crucial. But how many of us know how to systematically evaluate a decision? Decisive is a fresh look at the art of making decisions. Chip and Heath use a simple, four-step process for decision making. The process is called WRAP which stands for Widen your options, Reality test your assumptions, Attain distance before deciding, and Prepare to be wrong. Following these steps removes the bias in decision making as well as limits the errors made.
The genius of the book is in its simple concept surrounded by illustrations that brings the concept to life. I have added the book to my permanent bookshelf, and will refer to it again and again. I hope my readers will do the same.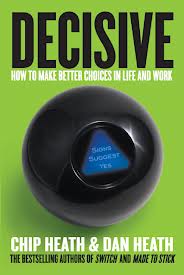 Teaching Smart People How to Learn
Chris Argyris, Harvard Business Review Classics, May 2008
This month I chose to focus on a rather long article, one that was published first in the Harvard Business Review in May-June 1991. It was put into book, or "expanded pamphlet" form by the Harvard Business Press under its "Classics" series.
The most fascinating part of the article, to me, was his description of the way that people rarely act as they say they are going to. He calls these "theories of action". An "espoused theory" is a persons stated behaviors. "Theory-in-use" is the way they really act. When challenged about the difference between the two people become very defensive and tend to focus attention away from their behavior to that of others. Argyris calls this defensive reasoning. Professionals also go into a doom loop of despair if they don't perform perfectly or if they do not receive adequate recognition. The term doom zoom is also used because professionals go into despair very quickly.
How many times has defensive reasoning gotten in the way of learning something? How might you be able to learn better if you understand these concepts?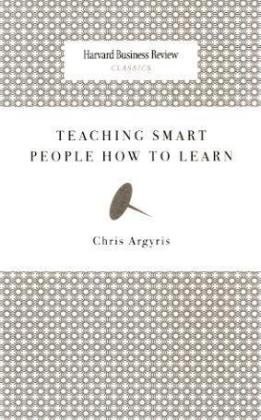 Execution The Discipline of Getting Things Done
By Larry Bossidy, Ram Charan, Charles Burck
Crown Business, June 2002
I often hear my clients say "he doesn't think strategically enough". In Execution, Bossidy and Charan remind us that it is putting boots on the ground, tactical thought and action, rather than strategy, that make us money. What is missing today, they assert, is a lack of execution. They make their case, but then they do something rather interesting. They tell you, specifically, what to do about it. There are tips and tricks scattered throughout the book that make it eminently readable. As its title suggests, the book is executable! An easy read, this is a good book to put beside "The Lords of Strategy".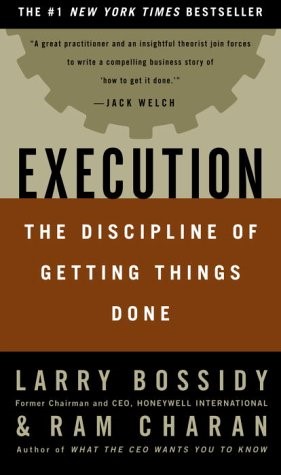 The Value of Core Values: Five Keys to Success through Values-Centered Leadership
By Lisa Huetteman
Bockerlocker.com, October 2012
It is not often I have the opportunity to review a friend's book, so I am excited to share with you an insightful and timely book written by my friend Lisa Huetteman. We all know it is important to have a mission statement. But does it truly align with your core values? The Value of Core Values centers on five keys to value centered leadership, which when implemented can allow your company to become more unified and achieve greater profitability.
Using wisdom and real life examples, Lisa teaches you how to define your core values and reap the rewards! This book is a must read for both individuals and companies.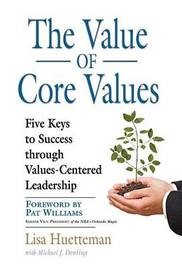 Mastering the Rockefeller Habits: What You Must Do to Increase the Value of Your Growing Firm
By Verne Harnish
Published 2008, Gazelles, Inc.
It is often said if you want to be great at what you do, find the person who is the best at it and learn everything you can. That is exactly what Verne Harnish, a growth guru in his own right, does in this book. He breaks down the habits of one of the most successful people in America in a clear and easily understood way. The Rockefeller Habits are clear and tangible. By implementing just one your company can be more effective.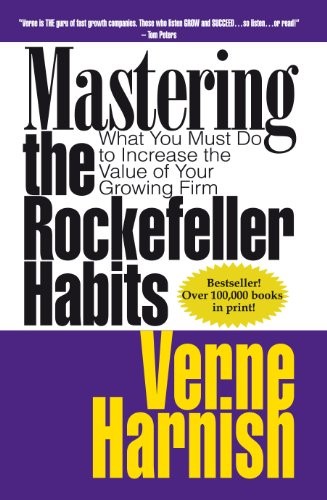 The Biology of Belief: Unleashing the Power of Consciousness, Matter, & Miracles
By Bruce H. Lipton
Hay House; Revised Edition, 2008
This book will forever change how you think about thinking.
Through the research of Dr. Lipton and other leading-edge scientists, stunning new discoveries have been made about the interaction between your mind and body and the processes by which cells receive information. It shows that genes and DNA do not control our biology, that instead DNA is controlled by signals from outside the cell, including the energetic messages emanating from our thoughts.
Using simple language, illustrations, humor, and everyday examples, he demonstrates how the new science of Epigenetics is revolutionizing our understanding of the link between mind and matter and the profound effects it has on our personal lives and the collective life of our species.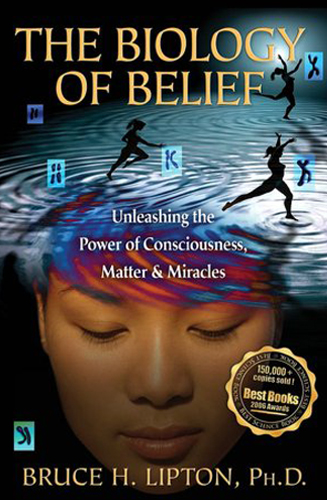 First Things First
By Stephen R. Covey
Published January 17, 1996 Free Press
I had a chance to meet Stephen Covey in 2009, and watch as he kept a roomful of corporate execs and invited guests enthralled. He passed away a few months ago and I am appreciative to have had him write a brief promotional note for my book, Do Eagles Just Wing It? As I was thinking about the book I wanted to review for this particular installment, and as a way of honoring Dr. Covey, First Things First came to mind.
It is an oldie but a goodie. Written in 1996, it is still as relevant today as when it was written. The book has one rather simple premise…the important is often a victim of the urgent. Throughout the book he examines how this might be and what to do about it. Have you ever had the feeling of spinning your wheels, crossing off items on the to-do list but never really getting anything done? Do you want to change that feeling? Then this book is for you. It is a simple yet powerful read.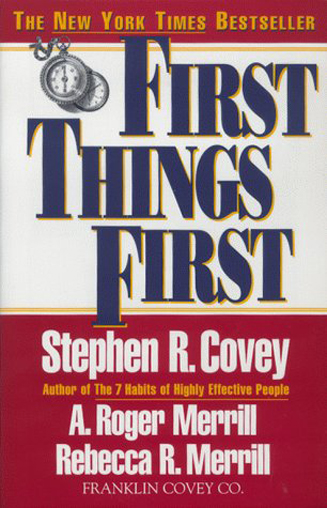 E-Myth Revisited: Why Most Small Businesses Don't Work and What to Do About It
By Michael E. Gerber
Published 1995, Harper Collins
You bake the best pies, cookies or cupcakes. All your friends tell you so! They all tell you that you should be in your own business! So you take your savings and quit your job to start your own business. Your business grows and you hire one or two people, and you find that they just aren't as passionate as you! The business goes through what is called "growing pains".This just isn't as fun as you'd imagined!
This is the typical scenario described in Gerber's book. A "technician", or someone that is good at doing something, starts a business. And that is who this book is written for. It is for all wanna-be entrepreneurs that are considering opening a business and all solo-preneurs that want to take that next step. It describes in vivid detail what those next steps are.
Will the steps outlined in the book save you from failing? It certainly will give you are better shot. Will you be able to run a better business? The book gives you a fighting chance.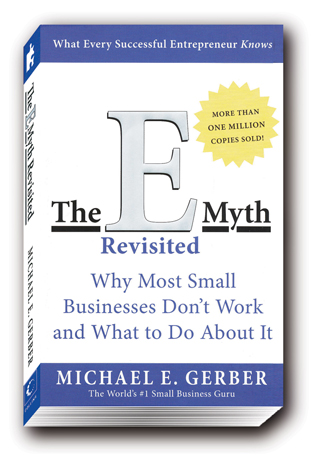 The 7 Triggers to Yes: The New Science Behind Influencing People's Decisions
By Russell H. Granger
Published 2007, MccGraw-Hill
The 7 Triggers to Yes offers a new understanding to the science of persuasion. The triggers are: friendship, authority, consistency, reciprocity, contrast, reason, and hope. Granger shows you how to activate these triggers in negotiations.
But this book is more than another book about influence. It investigates how the brain works, the physiology of emotion. In this way the book is elevated above others of its genre.
The first 80 pages or so are okay, but not great. Where Granger really excels is in understanding the inner workings of the mind. Those 50 pages are what makes this book a worthwhile read.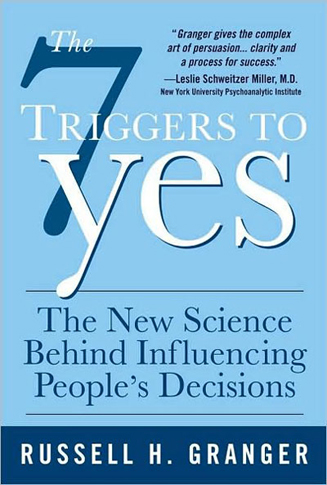 The Think Big Manifesto Think You Can't Change Your Life (and the World)? Think Again
By Michael Port
Published 2009, John Wiley & Sons
Michal Port has put together a simple book with a simple message: You don't have to settle for anything! It is not designed as a how to book, and if you are looking for substance or detail, this book is not for you. If, however, you like big picture thinking, I would add this to my reading list.
The expansion of thought is the only message here. Even though there are chapters with titles such as "Collaborate" and "Promise and Fulfill" the book is written in simple language. "The Think Big Manifesto" isn't for everyone, but if you are willing to "think big", it just might be for you!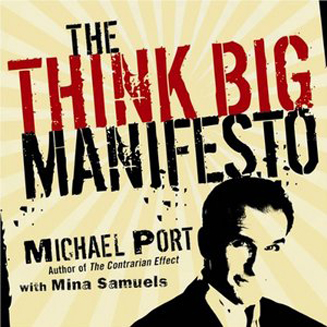 Coaching for Performance: GROWing Human Potential and Purpose- The Principles and Practice of Coaching and Leadership
By John Whitmore
Published 2009, Fourth Edition
The field of executive coaching was in its infancy when John Whitmore wrote the first edition of Coaching for Performance. Now in its fourth iteration, it still packs the punch it did back then. This is a book for:
Aspiring executive coaches that want to learn the basics
Seasoned coaches that want a great refresher
Corporate executives that want to get more out of their organization and their direct reports
People who want to learn how to work together with others more effectively
Someone who wants to be a great leader, or a great follower
Do you want to lead with purpose? Do you want to grow your potential and that of your human capital? Reading Coaching for Performance is a great start.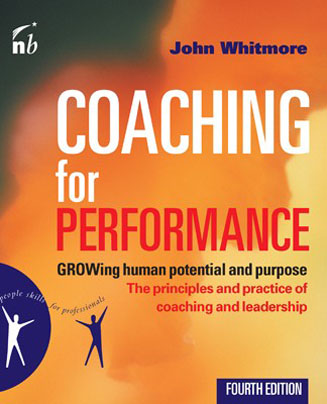 Bumper Sticker Leadership: One-Liner Wisdom on Life and Business
By Randy Lisk
Published 2012 Aloha Publishing
Every once in a while I run across a book on leadership that is a quick fun read. This book is written by a colleague of mine Randy Lisk. It is one of those rare finds. He shares the lessons he has learned while working with executives and leaders for your personal and team development.
This book is packed with anecdotes that break down the complexity of leadership. If you are looking for a fun book that puts a smile on your face, pick up this book. You won't be disappointed.

What's Your Genius?
By Jay Niblick
Published 2009, St. James Books
Dr. Robert S. Hartman once said "Stop trying to put in what God left out, and instead, work with what He put in." That quote opens this visit into how you think, and how you can succeed effortlessly in some things and not in others.
Jay has put together a book that is well researched, well thought out and well written.
The first several chapters set up the real meat of the book, Chapter 7: Know Thyself; Chapter 8: Choose Thyself; and Chapter 9: Create Thyself. Along the way, you will find ways of unleashing your natural talents and genius, and in so doing, be the best you that you can be. As Jay wrote in the cover of my copy: "Just do you". Could you ask for anything more fulfilling?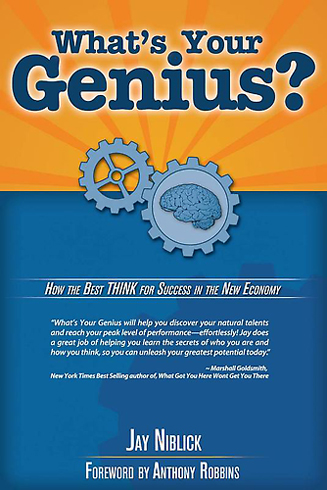 How the Way We Talk Can Change The Way We Work
By Robert Kegan, Lisa Laskow Lahey
Published by Jossey Bass, 2001
This one is an oldie, but one that I have recently rediscovered. This is an unwieldy title, but don't let it scare you away from a gem of communication information.
The subtitle is "Seven Languages for Transformation" and even if you just learn one of the languages, you will be miles ahead in solving communication problems. For instance, fans of Daniel Pink's work Drive will love this chapter: "From the Language of Prizes and Praising to the Language of Ongoing Regard". Subheads include "Being Direct" and "Being Specific". In my experience, both are desperately needed in the workplace.
Practical, still extremely relevant and illustrated with some great stories, this work can help you break through inter-generational communication issues while building stronger teams and organizations.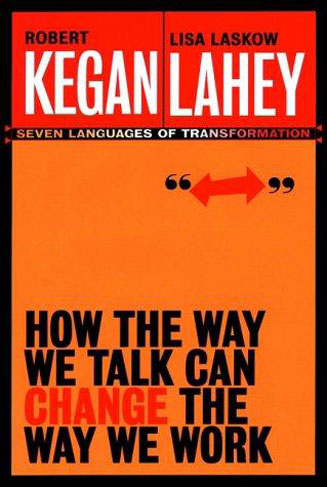 STOP WORKPLACE DRAMA Train Your Team to have No Complaints, No Excuses, and No Regrets
By Marlene Chism
Wiley, January 2011
My wife sent me a cartoon several years ago. It was a Family Circle cartoon. In it, Billy was pointing the finger of blame at his sister, to whom the sister captioned: "Whenever you are pointing one at me, three are pointing back at you!" While I am sure I took the "suggestion" in stride (okay, maybe not) it was an apt point. When we start to blame others, we are really only pointing back at ourselves.
This book takes that premise and builds a great case that personal accountability is at the heart and soul of eliminating drama in the workplace. In a well-researched, well written volume, Marlene takes us behind the scenes of the drama. Without preaching, she teaches how to re-construct the scenery that contributes to crazy behaviors in the workplace and provides a different script to read from. My favorite chapter was Chapter 5, Stop Relationship Drama. If you only read that chapter, the book is worth reading.
Thanks, Marlene, for a great eye opener!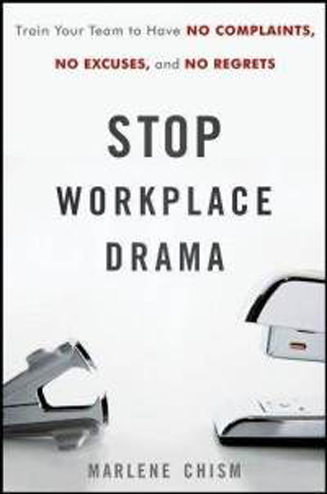 Billion Dollar Lessons: What You Can Learn from the Most Inexcusable Business Failures of the Last 25 Years
By Paul B. Carroll and Chunka Mui
Published 2008, Portfolio Hardcover
If you are thinking about a merger, buyout, consolidation, roll-up or any of the cute names that corporate takeovers go by, read this first. While there are several examples of successful buyouts, this book also contains many examples of disasters.
The stories are well told without being preachy. The research is good, and while I might want more in depth information, for the average corporate exec, the level of detail works.
The part that sets this book apart is that it offers some great coaching questions should you be considering a buyout.
A solid read, and one with a number of takeaways.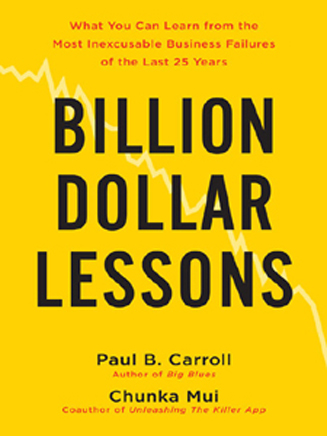 The Happiness Advantage: The Seven Principles of Positive Psychology that Fuel Success and Performance at Work
By Shawn Achor
Published 2010, Crown Business
After decades of research, Shawn Achor's book explains the latest in positive psychology and neuroscience. We often believe, that if I we can just do "this" or get "that" we will be a happier person. Have you ever noticed that once you get what you want you soon need something else just as badly to become happier? Achor suggests that happiness is the precursor to success and not vice versa. When we are happy we are more engaged, have more energy and are more productive at work. When we are happy we are more successful.
By offering humor and interesting anecdotes, The Happiness Advantage isn't only about how to become happier at work. It's about how to reap the benefits of a happier and more positive mind-set to achieve the extraordinary in our work and in our lives.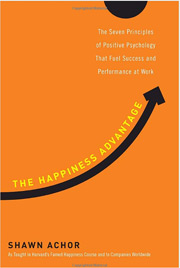 Start with Why: How Great Leaders Inspire Everyone to Take Action
By Simon Sinek
Published 2009, Portfolio Hardcover
Want to know how to inspire and build trust with employees and clients? All you need to do is ask why! This book is about knowing yourself by looking within for your true purpose in life. As a result you can have a more productive and happy life.
Why are some people more successful and influential that others? Simply stated the answer is they are able to articulate how their vision shaped their business and why it is the core of all they do. Sinek's book explains the "Golden Circle" concept. It uses the trust that is built by shared beliefs and goals. Once you have clients and employees that believe in your vision to make an emotional connection others will in turn invest in you and your business.
While at times the book can be a bit repetitive in its use of examples, the simplicity of his message can be integrated in anyone's life or work.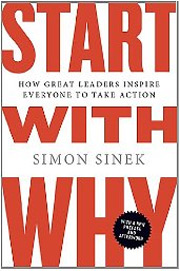 Getting Things Done: The Art of Stress-Free Productivity
By David Allen
Published 2001, Penguin (non-classics); First Thus Edition
Do you feel overwhelmed by all of the demands in your life? Do you have too many balls being thrown at you to juggle? Not to mention having to juggle the things you want to do vs. the things you HAVE to do? Then David Allen's classic book, Getting Things Done is for you. Too many demands and not enough resources adds up to a lot of frustration. Getting Things Done teaches you how to you to regain control of your life and work using some simple and intuitive methods.
The advice is practical and logical. This common sense approach helps you work to change your life. Want to increase your productivity and decrease your stress level? You won't go wrong with this book.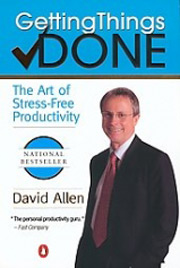 Apples to Apples-How to Stand Out from Your Competition
By Dan Paulson
Published 2011, First Person Productions
Dan Paulson's most recent book, Apples to Apples is a powerful read. He has a unique approach to the concept of cultural branding. Cultural branding combines aspects of strategic planning and organizational development. It then puts your business in terms that the market understands. When the market understands your company, your company flourishes.
Dan has helped companies from small dental offices to multi-million corporations achieve record revenues. His book offers an easy to digest path to make any business more profitable. By utilizing his "5 tasks of the Golden Apple" your company can become the benchmark for your industry–or as the book refers to it– the "Golden Apple". Is there something that you could do to become the "Golden Apple"? And if you are the "Golden Apple" is there something more you can do to stay on top? Pick up this dynamic read and find out!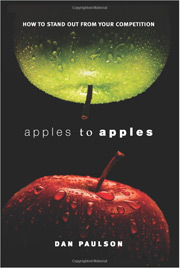 The Power of Story
By Jim Loehr
Published 2007, Free Press
Have you taken a trip by airplane lately? Seems everyone has their story about it. Most of them go something like "It was awful. I had to wait…20 MINUTES…before they boarded me. And then we sat on the tarmac for ONE HOUR in the hot sun before…". You get the picture.
We are the sum of the stories we tell ourselves and others. For instance, the airplane story means that we get a little tense every time we head to the airport. Our pulse quickens as we think about how awful it is going to be. Yet we can change the story, and we too will change.
That's what The Power of Story by Jim Loehr is about…understanding what your story is about yourself, your work and your life, and making the conscious and intentional decision on how to change it. You have the power to do so, and Jim can help. His book includes some great stories, but more importantly it includes ways of re-writing yours.
A quick, powerful read, this one goes on my highly recommend list.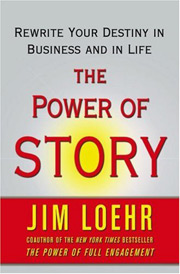 Motivating the "What's In It For Me" Workforce: Manage Across the Generational Divide and Increase Profits
By Cam Marston
Published by Wiley, 2007
The title of Cam Marston's book says it all. How do you motivate the "what's in it for me generation"? Each generation has its own experiences and values that motivate them at the work place. This book offers a virtual road map to bridge the generation gap. Cam Marston reveals how to diffuse the conflict between managers with one set of expectations and employees with another. The suggestions are simple, yet brilliant.
If you are looking for a better understanding of how to motivate your team no matter what generation they are from, this is a fantastic tool. If you find that you have a high turnover rate or just cannot seem hire the right people, this just may be the read for you!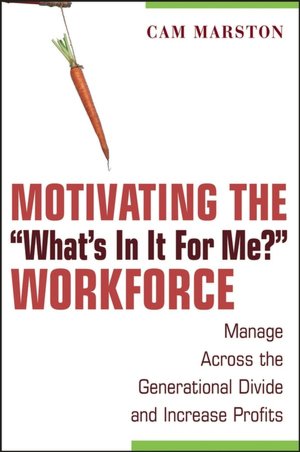 The Lords of Strategy, The Secret Intellectual History of the New Corporate World
By Walter Kiechel III
Published 2010, The Harvard Business Press
Does your business have a strategic plan? According to Walter Kiechel III, it is largely because of the concepts developed by the Lords he writes about in this recent volume. Written more as a commentary than a work of history, Kiechel works hard to make the case that strategy in business is a recent phenomenon.
This is not a how-to book on corporate strategy. The author tells some great stories. If you were ever wondering where Boston Consulting Group's Matrix, the McKinsey 7-S framework and Michael Porter's Value Chain come from, look no further. Those of us that are practitioners of strategy tend to take these ideas for granted. Kiechel takes the time to explain their history and relevance with a great balance of business insight and the soul of an intellectual.
This is one of the must read business books of 2010. No matter where you are in your career, reading this book will give you a great understanding of contemporary business thinking.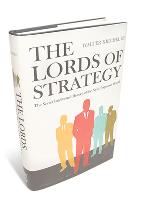 The Total Money Makeover
By Dave Ramsey
Published 2003 by Thomas Nelson, Inc.
As the economy finds ways of showing signs of recovery, the new trend is towards personal fiscal responsibility. Like awaking from a drunken stupor, Americans are realizing that debt is a millstone that is firmly affixed around our necks, threatening to keep us downtrodden and broke the rest of our lives. I know, I have been there.
What Dave talks about here makes way too much sense, and is so simple that sophisticated money managers tend to scoff at the content. However, wasn't it those sophisticated guys that got us in trouble to begin with?
In simple steps Dave lays out how you can live a personally accountable, fiscally responsible life. It has had a tremendous impact on the way I view money as well as the stuff that I just thought I HAD to have.
If debt is getting in the way of living a truly purpose oriented, goal driven life, start with The Total Money Makeover. If you live the principles, let's talk about how great you feel in a year—without the millstone.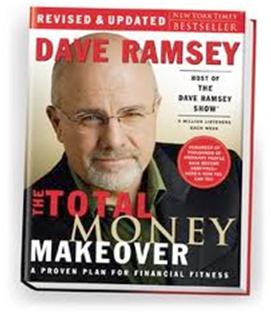 The Springboard: How Storytelling Ignites Action in Knowledge Era Organizations
By Stephen Denning
Published by KMCI Press, 2000
In my coaching practice, my clients and I often are working on creating a new story for the client. Every person, group of people or organization has a story to tell. Stories are how we learn, understand and grow. The effectiveness of our storytelling often determines our ability to succeed.
Denning has crafted a difficult, but ultimately transformational read. If you choose to pick up the book, don't look for a light read. However, expect to be rewarded for your investment.
If you are charged with being on the bleeding edge of change within an organization, looking to change the culture, this is a must read. You will find a way here to take complex concepts and communicate them, without the requisite 70 powerpoint slides. A solid addition to any business leader's library.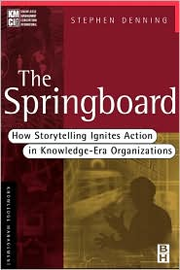 How We Decide
By Jonah Lehrer
Published by First Mariner Books, 2009
I would be willing to bet that you believe yourself to be a rational, thinking person who makes good, sound decisions based on research and thought. What would you say if I told you that you were only partly right?
In How We Decide Mr. Lehrer tells some great stories to illustrate the latest research in brain construct and function. This is a readable book that doesn't get lost in techno-jargon. If you are familiar with brain function, then the book doesn't break any new ground. However, if you are new to the mechanics of decision making, what he has to tell you may shock you. Either way it will give you a better appreciation for your decision making process and the process of those around you.
You might ask, "What difference does it make?" Wouldn't you like to make better decisions for you and your company? Wouldn't you like to make better decisions for you and the people that depend on you?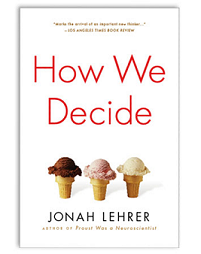 Outstanding! 47 Ways to Make Your Organization Exceptional
By John G. Miller
Published by the Penguin Group, 2010
When reading Outstanding!, I realized why I am such a fan of John's. In simple, direct language, he gives 47 ways to make any organization better. In the book, he resists the temptation to be self-important. His stories are simple but elegant, and the brilliance is in their simplicity. He takes stories from his everyday experience and it makes his work eminently believable.
In particular, here are some of the chapters I really found poignant and readily usable:
Chapter 3–Keeping the Mission Top of Mind. Great story about his dad, and nice way he wove it into the message.
Chapter 11–Don't Speak in Code. If you are going to call someone a teammate, or call your employees teammates, mean it! Why do we use euphemisms to change minds if the behaviors underlying the words aren't matched up?
Chapter 25–Manage! One of the best descriptions of the need to manage rather than lead. I have been caught up in "Leadership 101" with my clients, and now I understand why it hasn't been working!
Chapter 47–Try, Risk Grow. Wow. Something I have to remind myself of every day. If you aren't growing, you are dying. Thanks, John, for the great story about Tasha.
Thanks so much for sharing your family with us, and helping your readers make each day "Outstanding".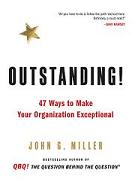 Geeks, Geezers and Googlization
By Ira S. Wolfe, 2009
One of the things I really value about a good book is the ability to wrap language around thoughts or observations I have had in my daily work and life. As an executive coach, I work with all 4 generations and see the effect of the impact of them in the workplace. Ira has done a great job of putting language around what we have all seen.
Especially poignant for me were:
Clearer definitions of the 4 generational groups.
The "Perfect Labor Storm" and its implications in the workplace.
The squeeze play happening to gen-x, and the "gray" ceiling that is keepin gen-x from moving into the positions of power that would have traditionally been theirs.
And most importantly: some things we can do once we understand the language.
Great job, Ira. I, too, feel like a gen-y trapped in a boomer body! I can't wait for your next book!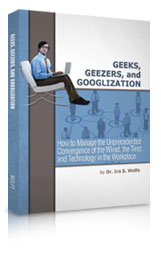 Switch
By Chip Heath and Dan Heath
Published by Broadway Books 2010
I love the way the Heath Brothers write. They had me at Made to Stick, and I have really enjoyed their column in Fast Company magazine. However, in Switch, they cemented the reader relationship with me in this book. The writing is crisp, the ideas are woven throughout the book and work in context, and the core principles are simple to visualize and implement.
As an executive coach, I work with the change process in individuals and teams on a daily basis. My work means that I live in the world described by this book. What could be easier than describing the three steps that make up the main headings of this book? Direct the Rider. Motivate the Elephant. Shape the Path. Wow, very simple. And the stories they use to illustrate each point and sub-points are well researched and not repetitive. More than well researched, they are poignant and memorable. The stories don't drag. And they are on target.
Checking in at 258 pages, it is not a light read, but it is so interesting you will want to devour it quickly. However, once devoured, there are nuggets you will go back to again and again to savor. My only question for the Heath's is "What's next?"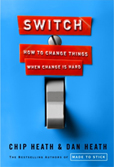 Vested Outsourcing: Five Rules That Will Transform Outsourcing
by Kate Vitasek, Mike Ledyard and Karl B. Manrodt
published by Paulgrave MacMillan, 2010
Kate, Mike and Karl are really gifted people: smart, knowledgeable and experts in the Supply Chain. Since we share many clients in common, I see the book on many desks. The concepts and methods described in the book will be embraced by many in the field, and that will be a good thing. The concepts get to the heart of the complaints I hear from my clients about the way they are treated by their customers, and the problems that spring from it.
The key point appears in some form on page 101, third paragraph. It is "…let suppliers help solve the problems. In many cases they know what you do not know that you do not know." Confusing grammar aside, this is really brilliant and gets to the part that most third party logistics owners and principals miss in the business development process. In the end, all outsourced labors are consulting gigs, and all the principals are consultants, whether they want to be called that or not. It doesn't matter whether a service provider has millions of square feet of warehouse space and hundreds of trucks and trailers. The value they add is not in the labor they do, but the expertise they bring to the table.
One of the best salespeople I have ever known, Bill Brooks (now deceased), said something that fits here. He said: "Price is only important in the absence of value." If you read the message behind the message in "Vested Outsourcing", it is that outsourced suppliers only bring value when they translate their value to the company that outsources. If the third party provider doesn't make that case, do the homework and create the partnership, they are doomed to low priced, low margin business that in the end only frustrates them and their customers.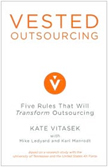 Tribes: We Need You to Lead Us Seth Godin
published by The Penguin Group, 2008
Ostensibly, this is a book about leadership. If you are looking for another "how to" book on the best way to lead, you will be sadly disappointed. On the other hand, if you are looking for the "why" behind leadership, social media and getting others to follow you, then you need to read Tribes by Seth Godin.
According to Godin, a tribe is any group of people, large or small, who are connected to one another, a leader and an idea. If we are good at what we do, we create tribes around us. Our employees should be part of the tribe. Our vendors, customers and others are part of the tribe. The more effective we are at building tribes, the more success we can have in our business and our life.
I have never really understood the "why" of social media. The book opens up the possibility of the "why" that makes sense of the "how", and that is the real treasure of the book. It will help you to think in different ways, helping you to arrive at different outcomes. In the end, isn't that why you read and learn?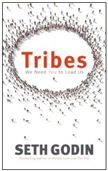 The No Asshole Rule: Building a Civilized Workforce and Surviving One That Isn't
Robert I. Sutton, PhD, published by Business Plus, 2007
Yes, I know. The title is a bit crude, and may be off-putting to some of my more conservative readers. However, admit it. You have worked with and for more than one jerk in your life. You know who I am talking. Those people who are insensitive to their colleagues…corporate bullies…bosses who don't get it. They suck the life out of the room, deflate others and have toxic effects on productivity and office morale. As the book cover states, they are the kind of people who make you exclaim in exasperation: "What an asshole".
The book gives you strategies for identifying and dealing with these people, no matter their rank in the organization. One part I particularly enjoy is the pledge for non-jerk behaviors. Portions of the pledge include: I will be passionate about my work and keep in mind what I love about what I do, especially when things are stressful or not going well; I will listen with an open mind and learn from others, regardless of their position in the company; I will strive to know when it is wise to take a firm stance and when to be flexible; I will not waste money, and I will question costs. I will not take advantage of my position in the company for status reasons.
It is a quick read, but one that you will enjoy. It is witty, lively and and in the end you'll be asking yourself, "Am I part of the problem or part of the solution!?"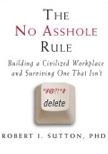 Playing Bigger Than You Are
William T. Brooks & William P.G. Brooks
Most of my clients are great operators. They do a great job of serving their clients, taking care of their employees and understanding their finances. Their greatest struggle is in building revenue and growing their business in a meaningful way. Most can sell small accounts but have difficulty playing big enough to sell big accounts. Playing Bigger Than You Are is a new offering from William T. and William P.G. Brooks. The book is filled with the Brookses expert guidance. It isn't just theory, it is practical work that you can put to use tomorrow.
The book focuses on four major areas:
How to focus on strategic accounts that builds long lasting revenue, not just "right now" revenue.
Find the small business friendly big companies.
Position yourself effectively to take advantage of the opportunities when they come about.
Plan your approach and presentations in the right ways to win their business.
One last note, this book was written by Bill and Will Brooks, a father and son. Regrettably, Bill passed away in 2007. This book is a testament to the wisdom of the father as passed down to the son. Bill was the second best salesman I ever met (my father was the best!). Will is gifted in his own right and has successfully carried on the family business.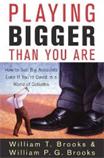 "Super Freakonomics: Global Cooling, Patriotic Prostitutes and why Suicide Bombers Should Buy Life Insurance"
Steven D. Levitt and Stephen J. Dubner, 2009
Levitt and Dubner really don't like real estate agents. In their first book Freakonomics, they compared real estate agents to Atilla the Hun and his hoard of invading Mongolians. In this book he compares them to pimps working on the south side of Chicago. Wow. While amusing, it seems a little over the top (especially since I have a wife and daughter in the real estate business).
Over the top is a great way to describe the authors analysis of all things political, economic and social. For instance they as the question: "What's more dangerous, driving drunk or walking drunk?" Or, "Why is chemotherapy prescribed so often when it is considered to be so ineffective?"
According to the jacket, Levitt and Dubner mix smart thinking and great storytelling like no one else. It is a great read for someone that wants to think differently about the world outside of the one they know. Reading this type of book tends to help someone develop flexibility in thinking, whether you agree with their conclusions or not.
"What the Dog Saw"
Malcolm Gladwell
In Gladwell's fourth book, he puts together an anthology of his favorite New York Times articles from the past several years. The fun part of the book is that there is no subject theme, only Gladwell's unique style of discovery and writing.
I have always been a fan of his writing, and look forward to each book that comes out. Tipping Point, his first book, discussed the macro world and the reasons why we notice things in the world. Blink talked about our internal world, and how we interpret the world around us. Outliers delved into what makes someone an expert and how we learn. What the Dog Saw gives us a broad range of topics.
For instance, the book opens with Ron Popeil, the mastermind behind Ronco and tells a story of how he got where he is today. Another story is about Cesar Milan, the Dog Whisperer. One of the more interesting questions he asks is "Why are there many flavors of mustard, but only one major flavor of ketchup?"
If you are a fan, enjoy a great read. If not, this may be a great primer for entering into a relationship with Gladwell's writings.

"Outliers: The Story of Success"
Malcolm Gladwell
Why are the most successful hockey players born in January, February and March? Why do Americans lag behind their Asian counterparts in math? Why would inner-city children want to go to school for eight hours a day year round? Why is the number of airplane crashes based on pilot error diminishing worldwide? Why is Bill Gates so successful?
Whether you have wondered about these topics or not, Outliers, the latest effort from New York Times columnist Malcolm Gladwell, will give you some pretty incredible insights. There are reasons that some people have a better chance at success than others. Bill Gates success was no accident of birth or timing.
I enjoy Gladwell's writing, and would read just about anything he writes. Outliers adds to the success from his previous two books, Tipping Point and Blink. He has made a great career out of using other people's research to make a point. The points he makes are always interesting, and the way he gets there is always fun.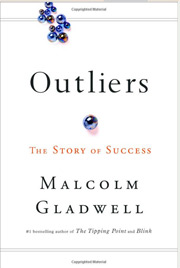 "The Contrarian Effect"
Michael Port and Elizabeth Marshall
When you have been selling as long as I have, you have seen just about every approach, every new technique. I was trained on the "FAB" principle (features, advantages, benefits) and taught every hokey closing technique there is. The real truth is that those techniques don't work now and most likely never did. That point is clearly communicated in "The Contrarian Effect".
There are a lot of sales books on the market to choose from. However if you just have time to read one, this is a good one to read. It is a quick read, and together Port and Marshall tell great stories to illustrate their points.
The biggest takeaways for me have to do with two concepts. The first is to target specific groups to market to rather than spend your days cold calling to a mass market. The other is the idea of collaborating with others in your market to create more attraction to your products or services.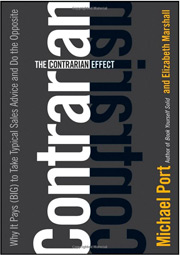 "Coach Yourself to Success"
Talane Miedaner
One of the things I always admired about Ken Blanchard's One Minute Manager was his focus on doing small things, but doing them well and repeatedly. So much of success thinking is about setting our "BHAG's" or Big Hairy Audacious Goals. What Talane has done with this book is to remind us that there are simple steps we can take to coach ourselves to be better tomorrow than we are today.
In the book she lists and illustrates 101 tips for self coaching. For instance, one that resonates with me is Tip Number 4, "Eliminate the Shoulds". It talks about goals that we have held onto for months, years, perhaps decades. We should lose weight, we should quit smoking, we should, should, should. Her narrative takes a great concept and gives specific ways you can turn it into behaviors you can use. Great stories and personal comments makes this an easy and timely read.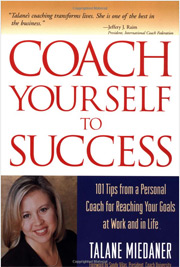 "Influence, the Psychology of Persuasion"
Robert B. Cialdini PhD
Have you spent your life feeling like a patsy? Are you easily influenced by the media, advertisers, telemarketers? Do you have a tendency to buy the stuff that is sold on late night TV?
Cialdini is known as one of the wizards of marketing, and this is one of his best books. If you take the time to read it, you will learn about the six psychological secrets behind our impulse to comply. Once you learn those secrets, you can use them to be more effective in getting what you want. Why not put those secrets to work in your own behalf?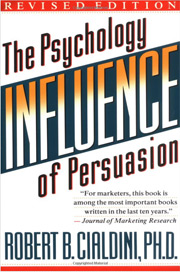 "Turning Potential into Action"
Ryan Scholz
No, Ryan is not related by ancestry, but I do happen to share many of his philosophies and business ideas.
In this book, Ryan keeps it simple and direct, and gives you a road map for being more effective in your work and your life. What I especially like about the book is that in a short 87 pages he has detailed 8 Outstanding Principles for becoming a leader and maintaining great leadership within an organization. His guidelines for tapping into the human potential and ultimately the potential of the whole organization are a must read for anyone who desires to release the power of their organization.
Ryan put some pretty incredible thought into this book to make it simple, descriptive and prescriptive without being preachy. A seasoned expert in personal development in manufacturing environments, Ryan uses his real world knowledge to turn theory into reality and great illustrations into something you can take action on immediately. Whether you are a pro or a novice in the world of management, leadership or supervision, you will find this book not only helpful, but perhaps transformational.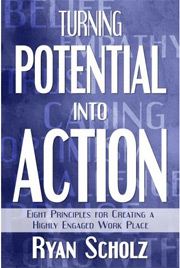 "Power vs. Force, The Hidden Determinants of Human Behavior"
David R. Hawkins, M.D. Ph.D.
Imagine if you had access to a simple yes-or-no answer to any question you wished to ask? A demonstrably true answer to any question?
These questions begin the foreword and explain the premise of Power vs. Force by David Hawkins. Hawkins is a proponent of kinesiology. For those who are not familiar with the basis of Kinesiology, the basic theory is that all living things have an energy field. This energy field is connected to all other energy fields in some way or another. In short, we are all connected to each other in some way. Nothing we say or do or that has been said, done or felt occurs in a vacuum and so has an effect on energy. Because of this, everything that is or was is written into an energy record of the collective unconscious.
Hawkins bridges the gap between science and spirit. The book is written in a simple to understand style and contains a number of great illustrations for those that need visuals.
The book is not simply about the Kinesiological method, but rather using the method to compare the conclusions with the writings of great historical mystics. The idea that human beings coexist within a unified field of consciousness is not new. Rather, what is new is Hawkins' unique map of this field of consciousness. The map of consciousness laid out in power vs. force allows the readers to put the conclusions into context.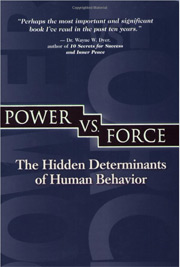 "The Inner Game of Selling – Mastering the Hidden Forces that Determine Your Success"
Ron Willingham
Your ability to sell is much more an issue of who you are than what you know," asserts Willingham, CEO of the sales training organization Integrity Solutions, in this workbook-style manual. Moving beyond the usual sales advice about gimmicks and closings, he focuses on the emotional factors behind effective sales and the hangups that prevent salespeople from achieving their full potential. Willingham synthesizes advice from his successful sales seminars, offering self-assessments and scorecards to aid the reader in applying each chapter's lessons.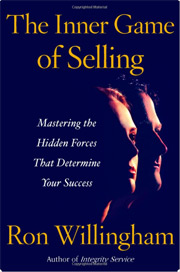 "What Really Matters, Searching for Wisdom in America"
Tony Schwartz
Published by Bantam Books 1995
In 1987 Tony Schwartz found himself at the peak of his profession. He had just written "Art of the Deal" with Trump and was making more money in a day than he had in the rest of his life to that point. As he was standing in a receiving line with the glitterati and the paparazzi, he felt an emptiness, an angst. He decided he needed to do something about it.
For five years Tony Schwartz traveled America looking for wisdom. He met with psychologists, mystics, philosophers, psychics and leaders in alternative thought. He found some great wisdom and some false prophets. This book is the distillation of his search.
He covers a lot of ground in this book. From meditation to bio-feedback, right brain drawing to bodywork, dreamwork to Enneagrams to the growing scientific evidence connecting mind and body, he pursued answers to the deepest questions. What is a truly meaningful and complete life?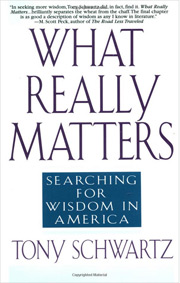 "The Anatomy of Peace"
The Arbinger Group
Published by Berrett-Koehler Publishing, Inc.
What if conflicts at home, conflicts at work and conflicts in the world stem from the same root cause? Through a story of parents who are struggling with their children and with problems that have come to consume their lives, we learn from once-bitter enemies the way to find peace whenever we bring war upon ourselves.
This is the follow up to Arbinger's "Leadership and Self Deception" and while great as a stand-alone, is better served when you read the two sequentially. The concepts that were introduced in "Self Deception" are more fully defined and illustrated here. What is most important is that it becomes eminently usable and easily applied in your daily life.
If your relationships could use a bit of polish, this is a good start. As the book says, the choice between peace and war is within us all, and at all times. Choosing peace may not always be easy, but is always possible. The book offers a unique solution to the conflicts that cause pain in our lives.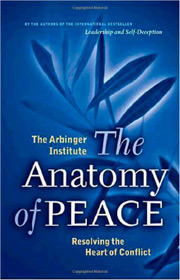 "Hope is Not a Strategy, The 6 Keys to Winning the Complex Sale"
Rick Page
Published by Nautilus Press
Business to business selling has never been easy. In difficult economic times, the ability to sell strategically becomes much more important. The difference between the companies that win or lose are the ones that can sell and mange their customer base the best.
"Hope Is Not A Strategy" is a must-read if you're in the business of selling complex products or services to complex organizations. If you have ever lost a deal and wondered why, you may find the answers here. If you want to feel confident in winning tomorrow's deal, start with this book.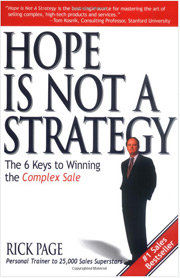 "Strategic Hiring, Tomorrow's Benefits Today"
Stephen Blakesley
Published by Stephen Blakesley
Stephen Blakesley presents a complete system to successfully identify, develop and keep outstanding people. Executives and managers understand the significance of hiring and development, but often the urgency of running a successful business usurps the importance of identifying the best people and keeping them. Strategic Hiring puts things in proper perspective.
Stephen is a colleague of mine, and does a great job of creating a simple to use system for reducing turnover, increasing productivity and maximizing organizational performance.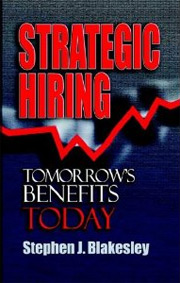 "I Quit, but Forgot To Tell You, Attacking the Spreading Virus of Disengagement"
Written by the Terri Kabachnick
Published by The Kabachnick Group, Inc., Copyright 2006
From the liner notes: "As customers, we have been served by people who quit but never left. As employees, we have been managed by bosses who quit, but managed to stay. As managers, we have managed people who physically attend, but mentally pretend.
Let's face it. No one takes a job intending to fail. No employer hires with the intent to fire. Both parties want only the best. They both want to succeed. So what happens?"
Practical, thought provoking and timely, this is a great read. If you have been in business for any length of time, you have seen this issue and it's insidiously devastating effects. You may not have known what to call it. You now do…worker disengagement. These are the workers that seem to have retired in place, workers who have mentally checked out. These are the ones that my clients spend most of their time trying, with marginal success, to motivate.
The sad fact is that these are the people that you are entrusting your business to. They are the ones that create lagging morale in your other employees, poor customer service, and declining profits. They aren't just ineffective, they are damaging to your best efforts.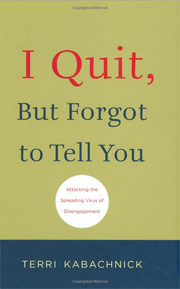 "Leadership and Self Deception"
Written by the Arbinger Institute
Published by Berrett-Koehler Publishers, Inc. 2002
You're working hard, pushing yourself and your people. Your work and personal relationships are "difficult" or challenged in some way. Something is just not right, but you can't put your finger on it. It could be self-deception.
This is a practical guide to changing one's outlook on life, not just the way one conducts business. This book provides a realistic plan to look at one's self honestly and to begin to see reality as it truly is. If you would like to challenge your view of yourself and of how others see you and you see others, this is a good starting point.